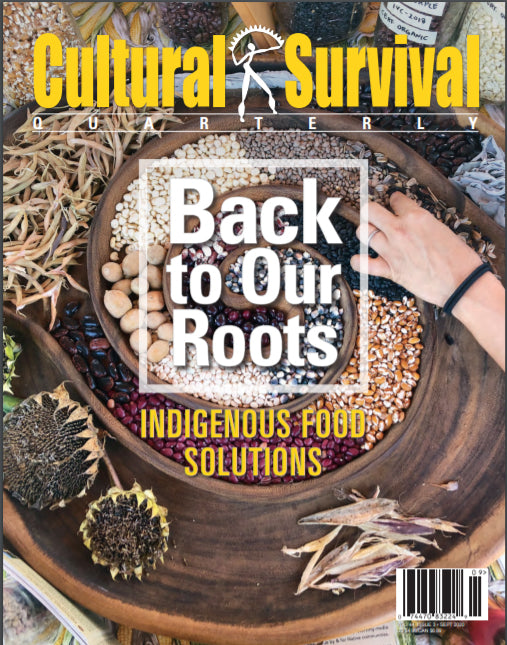 CSQ 44-3: Back to Our Roots: Indigenous Food Solutions
$6.99
In this issue of the CSQ, Cultural Survival brings you stories that highlight and elevate Indigenous traditional foods, their spiritual significance, and connection to ancestors and the natural world through food. Today, more than ever, Indigenous Peoples turn to local, Indigenous knowledge and ancestral ways to cope with the COVID-19 pandemic to heal and to rebuild futures.

Indigenous Peoples

turn to traditional agriculture and Indigenous agroecology to ensure food sovereignty and food security and to restore delicate ecological balances on Indigenous lands to mitigate climate change. This issue of the CSQ is dedicated to all those working on returning to their roots, restoring traditional landscapes, practices, and heirloom varieties to solve some of today's greatest challenges.
Price includes shipping and handling.